Carbide Cutting Tools
Views: 40 Author: FOTMA Publish Time: 2015-08-03 Origin: FOTMA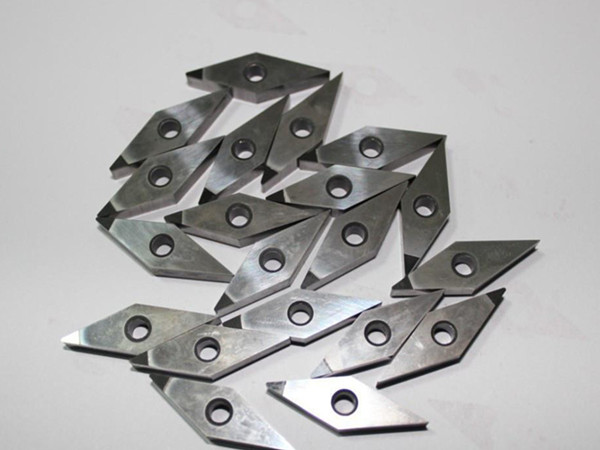 Sintered tungsten carbide cutting tools are very abrasion resistant and can also withstand higher temperatures than standard high speed steel tools. Carbide cutting surfaces are often used for machining through materials such as carbon steel or stainless steel, as well as in situations where other tools would wear away, such as high-quantity production runs. Because carbide tools maintain a sharp cutting edge better than other tools, they generally produce a better finish on parts, and their temperature resistance allows faster machining. The material is usually called cemented carbide, hardmetal or tungsten-carbide cobalt: it is a metal matrix composite where tungsten carbide particles are the aggregate and metallic cobalt serves as the matrix. Manufacturers use tungsten carbide as the main material in some high-speed drill bits, as it can resist high temperatures and is extremely hard.
Carbide Inserts for metal cutting
Carbide is more expensive per unit than other typical tool materials, and it is more brittle, making it susceptible to chipping and breaking. To offset these problems, the carbide cutting tip itself is often in the form of a small insert for a larger tipped tool whose shank is made of another material, usually carbon tool steel. This gives the benefit of using carbide at the cutting interface without the high cost and brittleness of making the entire tool out of carbide. Most modern face mills use carbide inserts, as well as many lathe tools and endmills. In recent decades, though, solid-carbide endmills have also become more commonly used, wherever the application's characteristics make the pros (such as shorter cycle times) outweigh the cons (mentioned above).
Carbide Inserts for mining tools
Mining and tunneling cutting tools are most often fitted with Cemented Carbide tips the so called "Button Bits". Only man made diamond may replace the Cemented Carbide buttons when conditions are ideal, but as rock drilling is a tough job the Cemented Carbide button bits remain the most used type throughout the world.
Our carbide cutting tools are widely know for its sturdiness,excellent working performance, longer functionality and well wear & corrosive resistance. These carbide cutting tools are in high demand in engineering industry and can be availed by our clients at market leading prices.